Things are difficult right now in the Colorado Springs area. Unemployment and mortgage delinquencies are on the increase. More homeowners in America that have a mortgage, owe more on their property than they are currently worth. They would be forced to bring money to closing that they may not have. Many are late on there home mortgage payments. You have options! I am always available to answer your question about a Colorado Springs Short Sale. Call me now (719) 231-5525
What exactly is a Colorado "short sale" in Real Estate?
The term short sale is derived from the act of selling your home for short of the amount owed. Short sales often occur in real estate when a lender comes to agreement in accepting a shorter pay off amount on a loan rather than what is owed to their property. When a Colorado short sale transaction is taking place, the borrower will be indebted more on their loans and liens versus their property's worth at its current market value. Also, a lender will only agree to a short sale generally when the borrower can give account that they are in some type of hardship.
How do I qualify for a Colorado Springs short sale?
Since lenders have developed a more lenient attitude towards homeowners in recent times, there are normally three qualifications required for a short sale.
1.Financial hardship such as: loss of employment or income, divorce or separation, relocation or job transfer, property in need of repairs without resources to make repairs, major sickness and medical expenses, death of a family member, vacant rental properties, etc.
2. The proceeds of the sale of the property, after all closing costs are paid, are less than the amount currently owed on the home.
3. Financial Insolvency (no other major assets).
 This free Home Valuation will give you a detailed report for you to review.
 This is a totally automated system. Easy and Fast. Get your Homes Value now. FREE!
 From Chuck Wartman      (719) 231-5525
What are the benefits to doing a Colorado short sale?
One thing that will majorly benefit you from short selling your home is that your record will usually bounce back within two years, which will admit you the time to pay off old debt and establish your credit once again and qualify for loans. Simply put, your credit history will read as "settled in full" or "paid as negotiated", however, it will not be display itself as "short sale". A short sale is not an actual item on your credit so it will usually not affect any future employment whereas a Colorado Springs foreclosure keeps its title while potentially turning away employers, or even sacrificing your current job title.
Whenever a foreclosure appears to be a possibility on a homeowner's record, it is wise to do as much research on Colorado short sale Realtors before a decision is reached. In the event of choosing a short sale, a short sale specialist is the correct answer to your worries. A qualified and highly trained short sale Realtor will walk you through the steps of the short sale process while being responsible for all negotiations on your behalf.
Can my current Colorado Springs short sale Realtor® help me?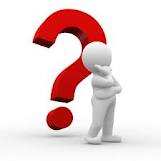 Examine this question carefully. Short sales are specifically designed to be under management by experienced Colorado short sale Realtors who have many short sales completed under their belt and the evidence to show it. There may be short sale Realtors who boast of taking on a short sale, but it's ever so wise to examine the so called proofs to those claims. To start a short sale only to witness rejection would be heartbreaking. Don't let an incompetent Realtor who claims of being able to bring you to a successful completion of your short sale fool you. Once you seek out a Colorado short sale specialist, make sure you have a list of questions you would like them to answer and be sure you are at complete ease with their assistance. Remember, proper training is important for the short sale process; however, I do believe there is no substitute for experience. A weekend training course does not make somebody an expert in short sales. I am a short sale specialist and can offer you no cost assistance to guide you in the Colorado Springs short sale process.